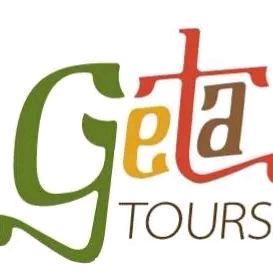 Geta Tours Ethiopia is a privately owned, legal, eco-friendly tour operator in Ethiopia. It is built on a strong foundation of knowledge, experience and expertise.
Our staff is deeply committed to personal and professional integrity and we adhere to the highest standards of service. Our team is well-educated, articulate and experienced in organizing, managing all kinds of tours to Ethiopia. Our top priority is providing you with excellent services prior to your arrival and during your visit.
Over the past ten years we have catered to many travelers, designing personally tailored trips based on preferences and time and budgetary constraints. If none of our pre-designed tour options are suitable for you we will be more than happy to customize a tour to meet your wishes. From trekking to visiting local markets to learning how to cook local Ethiopian food- No request is too big or too small Allow us to create the ideal experience for you!
Geta Tours Ethiopia provides
All inclusive package tours to Ethiopia for groups and individuals
Car Hire
International and domestic tickets to Ethiopia
Trekking tours to Simien Mountains National Park, Bale Mountains National park, Abune Yosef mountains
Adventure tours to Danakil Depression and Tigray rock-hewn churches
Historic route tours to the classic North and Harrar
Cultural tours to the lower Omo Valley
Kosher trips to North and South Ethiopia
Route finding tours